Mass of Chrism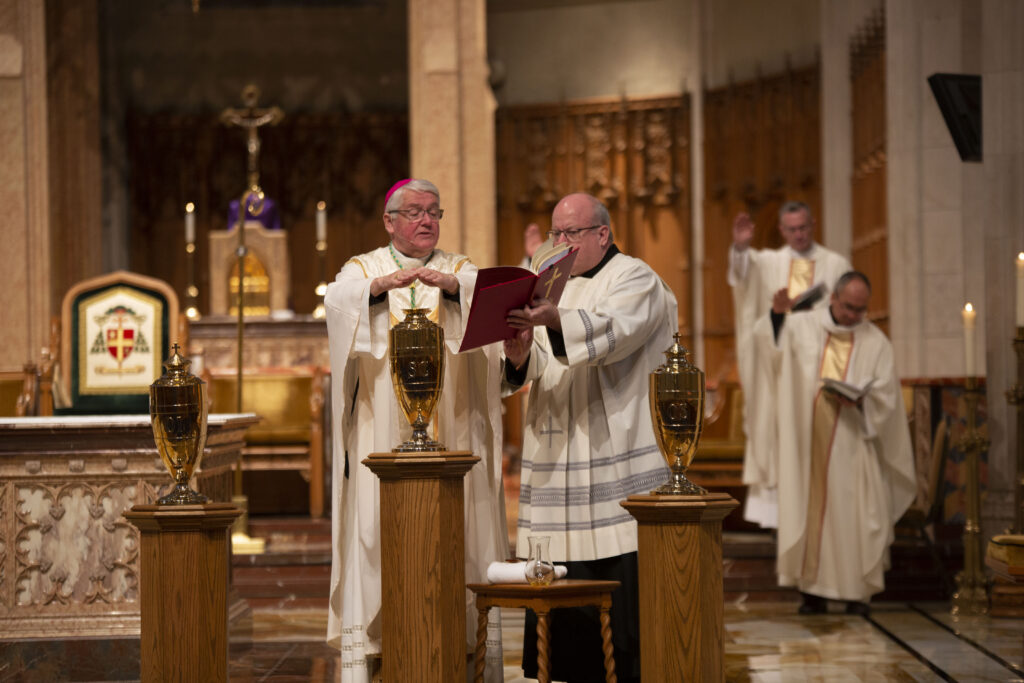 On Tuesday, March 24, 2020 Bishop Crosby celebrated the Mass of Chrism in the Cathedral Basilica with a few Priests and Cathedral staff. The Blessed Oils and Sacred Chrism will be distributed to the Parishes by each Dean in the coming weeks.
Recent
On Wednesday, July 12th, Father Wynen – Rector of the Cathedral Basilica – blessed the cross atop the 165ft bell tower of the Cathedral Basilica.  Visit here for photographs... [read more]
When John T. McNally was appointed Bishop of Hamilton he recognized the need for a new Cathedral to serve the growing Diocese.  Announcing the Cathedral project, he said, "We want... [read more]
---
→ More past news...
Upcoming
Events
At the direction of His Excellency, Bishop Crosby, all daily and Sunday Masses are cancelled until further notice in... [read more]
---
→ All upcoming events...